What to Know Before Moving to the Twin Cities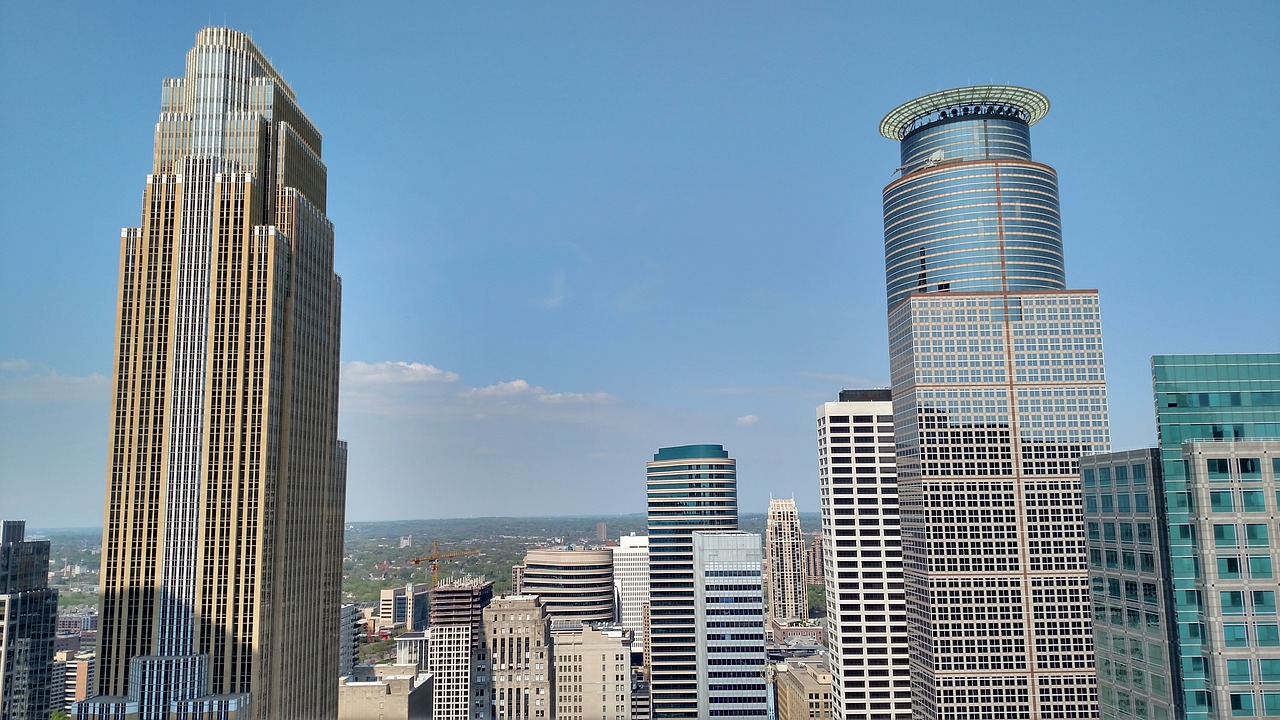 When you think of The Twin Cities, you probably think of harsh winters and the Mall of America. But the Minneapolis-St. Paul has a lot going for it and then some. The metropolitan has many opportunities with its booming tech industry and a progressive lifestyle attractive to young professionals and modern families.
The Twin Cities boasts a variety of award-winning restaurants – and healthy ones at that, considering that many residents are committed to healthy living. It also has a diverse cultural landscape, which is why it's been attracting more and more new residents each year.
Of course, there's no such thing as a perfect city, and there are a few things you'll have to look out for. But generally speaking, Minneapolis-St. Paul is an excellent place to settle down, especially if you want to be in a modern metro with growing potential. Let's go through some of what you can expect if you're moving to The Twin Cities.
Prepare For The Cold
It is no secret that the winters are rough. Experiencing it day in and day out can be a challenge for many new residents, and there's no preparation for it if you're coming from the southern states.
One of the best tips is to prepare an emergency winter kit for your car; just to be clear, it's not like a bundle you'll find in the store. But you can quickly put something together with a bit of help from locals; there are many family-friendly neighborhoods with helpful folks.
The winters also bring a lot of fun with it, maybe not as much as some would generally hope for, but it's still better than nothing. For the locals that have learned to live with the winter, it's the season for outdoor ice skating, sledding, skiing, and hurling snowballs.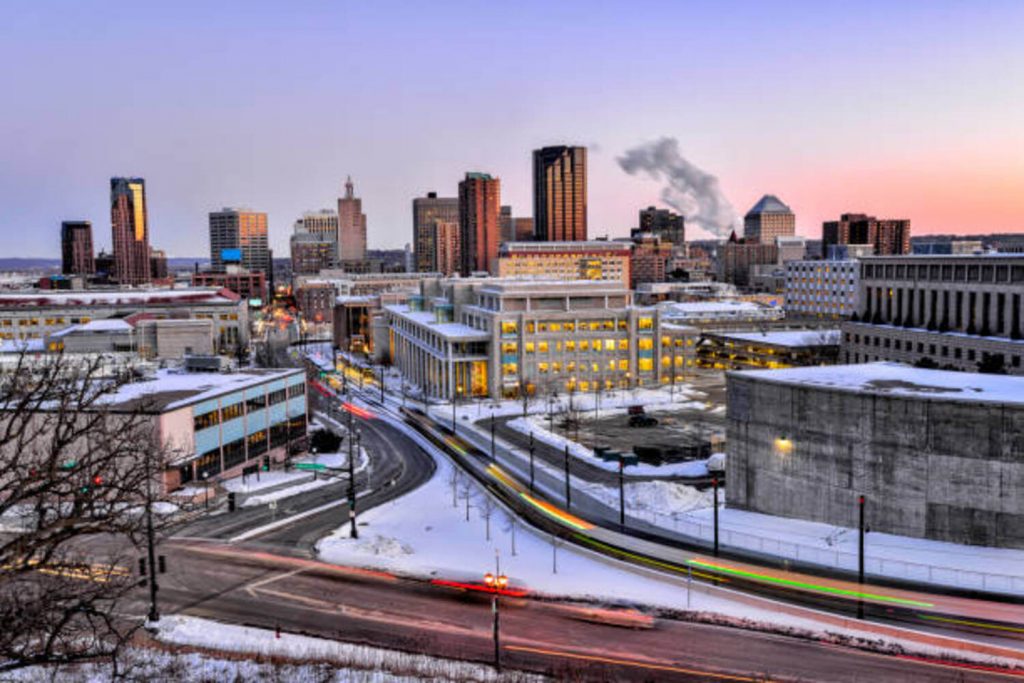 Parks And Nature Reserves
Before you start thinking of Minneapolis-ST, Paul as a cold and dark urban jungle, some positives go with the negatives. First off, the climate in The Twin Cities is pleasant the rest of the year. Spring is a bit weird compared to other parts of the country, summers are lovely with frequent rain to cut down the humidity, and fall is probably the favorite season of Twin City locals.
It helps that Minneapolis-St. Paul is filled with parks, with practically every neighborhood having access to some sort of greenery. Residents love the healthy living lifestyle, and you'll see a host of outdoor activities going on in every park you happen into – maybe not so much in the winter season, though. With over 50 parks and nature reserves between the two metro cities, there's plenty to discover no matter what season it is.
The Skyway System
If you are lucky enough to live or work in downtown Minneapolis, be sure to take the time to familiarize yourself with the city's extensive Skyway System. This network of sky bridges stretches over nine miles, and you might get lost if you're not too familiar with the area yet.
It's truly a sight to behold and adds a unique experience to living in the metro. Not to mention it provides a bit of warmth and safety from the infamous cold of the Twin Cities. It's also a shelter from the midsummer heat or the frequent thunderstorms.
Although you'll see the Skyway system as it covers over 47 city blocks in St. Paul, getting onto the elevated pedestrian walkway can be confusing.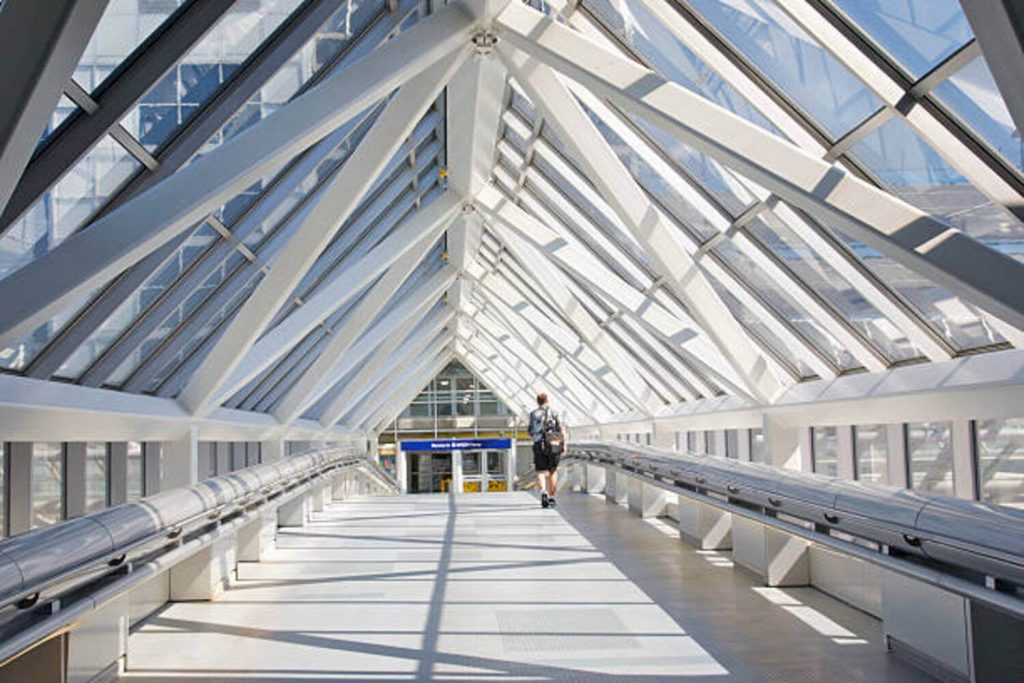 Lose Your Voice Cheering
The Twin Cities has a well-earned reputation for being an avid sports town. The metropolitan is home to professional franchises in all major sports, including various collegiate athletics teams. It even has an American Ultimate Disc League team – a sport growing in popularity since the inception of the league in 2010.
The new state-of-the-art U.S. Bank Stadium on the Minneapolis side is home to the Minnesota Vikings. It's one of the most exceptional sports venues in the nation, a point of pride for its residents. On the St. Paul side, Xcel Energy Center serves as the home venue for the National Hockey League franchise, with TRIA Rink serving the Women's league.
No matter what your sport is, it's likely you'll find a home team to cheer for and lose your voice. And if you can't make it to the venues, there are dozens of local sports bars where you can congregate with like-minded fans.
Making the Transition
Moving to the great Minneapolis-St Paul metropolitan is all about picking the best time. Obviously, you want to avoid the winter months – something easier said than done since the season tends to be longer than the rest of the country. Fortunately, you'll find plenty of reputable moving companies that serve both in Minneapolis and in St. Paul.
It's always a good idea to get a local mover since they'll be more familiar with the neighborhood. A good understanding of the traffic situation, weather, regulations, and such can make your move a whole lot smoother and more stress-free.